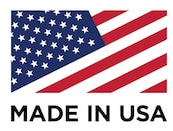 ---
| | | |
| --- | --- | --- |
| | | |
| Balsa Loaded | Disco Balsa | Balsa Bunch |
| Price: $30.00 | Price: $13.50 | Price: $15.25 |
---
| | | |
| --- | --- | --- |
| | | |
| Balsa Twist | Starflake Swing | Ringer |
| Price: $15.00 | Price: $9.00 | Price: $16.25 |
---
Tumbler
(3 sizes)
Balsa in a Blanket
Double Trouble EXTREME

Price: $22.50 to $36.50

Price: $12.50

Price: $112.50
---
| | | | |
| --- | --- | --- | --- |
| | | | |
| Crossfire | Cupped | Petals | Twisted Cups |
| Price: $48.00 | Price: $16.50 | Price: $15.00 | Price: $16.50 |
---
Rosette
(2 sizes)
Bolitas and Hearts
Can Can
Archie

Price: $12.00 & $15.00

Price: $20.25

Price: $15.00

Price: $17.50
---
| | | | |
| --- | --- | --- | --- |
| | | | |
| Butterfly | Balsa Tower | Macaw Magic | Colorama |
| Price: $9.00 | Price: $19.50 | Price: $75.00 | Price: $75.00 |
---
| | | | |
| --- | --- | --- | --- |
| | | | |
| Bell Tower | Balsa Tree | Five Step | Seven Step |
| Price: $90.00 | Price: $11.50 | Price: $28.50 | Price: $51.00 |
---
| | | | |
| --- | --- | --- | --- |
| | | | |
| Puffy | Rolled Comets | Balsa Bot | Bouquet |
| Price: $10.50 | Price: $15.75 | Price: $13.50 | Price: $13.50 |
---
Wings
(3 sizes)
Twisted Cork & Balsa
Cork Petals
Cups of Fun

Price: $15.75 to $27.75

Price: $17.25

Price: $14.75

Price: $13.50
---
| | | | |
| --- | --- | --- | --- |
| | | | |
| Ring of Balsa | Chewy | Balsa Step | Crossfire EXTREME |
| Price: $22.50 | Price: $22.50 | Price: $16.25 | Price: $142.50 |
---
Mardi Gras
(3 sizes)
Play Box
Frutti
Tutti

Price: $7.75 to $10.50

Price: $12.00

Price: $10.50

Price: $16.50
---
| | | | |
| --- | --- | --- | --- |
| | | | |
| Strung Out | EXTREME Erector Set | EXTREME Caged Fury | Temple |
| Price: $15.00 | Price: $142.50 | Price: $120.00 | Price: $54.00 |
---
Fun Tower
(Large and EXTREME)

Bell Chime

Balsa Vine Ball Foot Toy

Balsa Chew
(2 sizes)

Price: $84.00 & $97.50

Price: $78.00

Price: $4.50

Price: $3.00 & $4.25
---
Stacked
(3 sizes)
Rounder
Cork A Round
Balsa Cork Triple Stack

Price: $15.25 to $18.50

Price: $15.00

Price: $22.50

Price: $18.00
---
| | | | |
| --- | --- | --- | --- |
| | | | |
| Spiral Jumble | Triple Stacked | Lil Top | Jumbly |
| Price: $16.50 | Price: $27.00 | Price: $10.00 | Price: $23.25 |
---
Balsa Time
(2 sizes)

Crossfire

Balsa & Cork

Scrambler

Price: $15.00 & $42.00

Price: $30.00

Price: $16.50

Price: $18.00
---
| | | | |
| --- | --- | --- | --- |
| | | | |
| Balsa Wedges | Balsa with Beads | Cork Block (Cage Mounted) | Natural Cork & Balsa |
| Price: $6.00 | Price: $13.50 | Price: $18.75 | Price: $21.00 |
---
Note: As with all bells, if your FID tends to be mechanical, please remove the clapper before giving to your avian family!
Each toy is individually handmade in the USA, colors, styles, beads and charms may vary from photograph.
As with all toys, please monitor your pets and make sure they don't actually consume non-edibles!