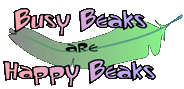 Bedazzled Monarch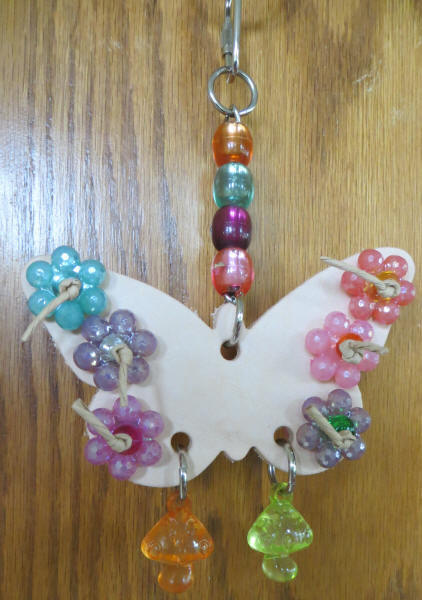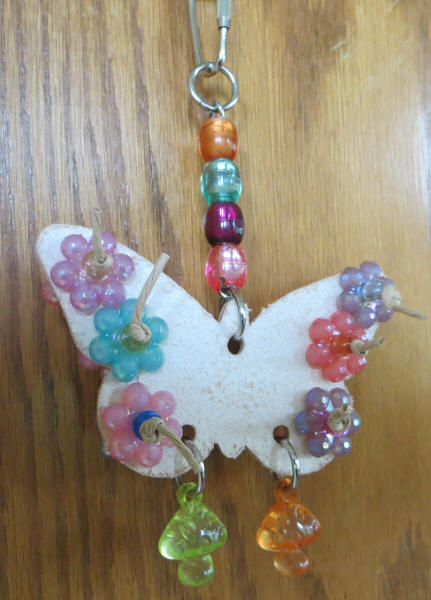 The Bedazzled Monarch starts with a USA vegetable tanned leather butterfly (4.5" x 3") with nine holes. There's bird safe nickel plated, welded chain on top with 12mm "O" rings connecting chain to butterfly body. The chain is covered with four Iridescent Chunky Barrel Beads for added tongue teasing fun! The adornments are fun, blingy, faceted atom and fancy round beads secured with paper rope. There are a couple chunky mushrooms on the bottom for added texture and fun with nickel plated pear shaped quick link on top for easy hanging. A fun, refillable toy for the mid-sized birds in your life. All parts used are highlighted, just click on the links to order and make your own or get refills to remake your Bedazzled Monarch.
Item #: 32126
Size: One Size (7" x 5")
Price: $10.50
Note: Each toy is individually handmade in the USA, colors, styles, beads and charms may vary from photograph.
As with all toys, please monitor your pets and make sure they don't actually consume non-edibles!