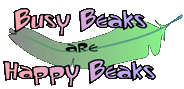 Puzzling Trio Foot Toys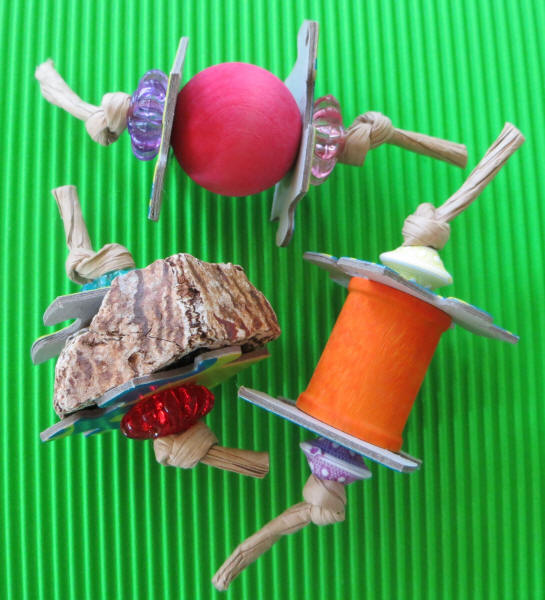 You get an assortment of three foot toys in the Puzzling Trio which includes a colorful, wooden 1" round ball with puzzle pieces on either side, secured with gear beads and paper rope. There's a colorful 1" wooden spool with puzzle pieces and Bicone UFO Beads and a mahogany slice with puzzle pieces, gear beads and paper rope A fun assortment of destroyable foot toys perfect for the mid to larger sized beaks in your life.
Item #: 32125
Size: One Size (3.25" x 3.5")
Price: $3.25
Note: Each toy is individually handmade in the USA, colors, styles, beads and charms may vary from photograph.
As with all toys, please monitor your pets and make sure they don't actually consume non-edibles!