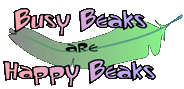 Fishing Teddy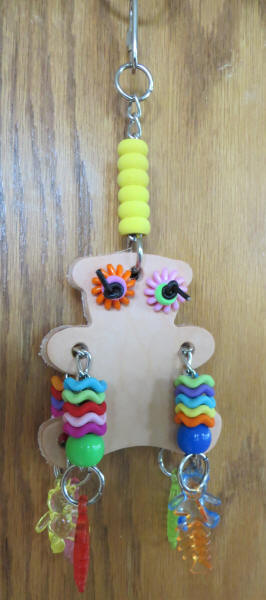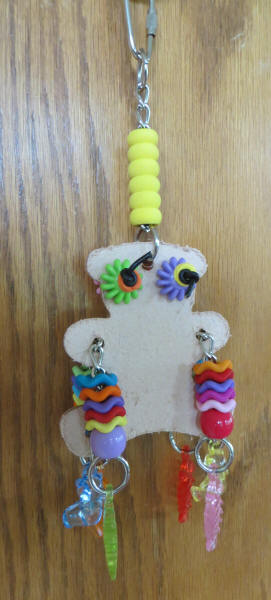 Fishing Teddy has a USA vegetable tanned leather teddy bear body 3.75" x 3.5" with seven - 3/16" holes. There's bird safe nickel plated, welded chain on top with 12mm "O" rings connecting chain to Fishing Teddy. The chain is covered with fun foam shape for added texture and tongue teasing fun! Teddy's eyes are gear beads, his nickel plated, welded chain arms are filled with ruffled beads and there are a couple chunky rondelles followed by a 12mm "O" rings that has fish bones attached (front and back are the same). The "arms" move so they can be pulled back/forth for added avian entertainment. There are a couple Tiny Teddies on the bottom. with a nickel plated pear shaped quick link on top for easy hanging. A fun, refillable toy for the mid-sized birds in your life.
Item #: 32127
Size: One Size (9" x 3")
Price: $10.75
Note: Each toy is individually handmade in the USA, colors, styles, beads and charms may vary from photograph.
As with all toys, please monitor your pets and make sure they don't actually consume non-edibles!