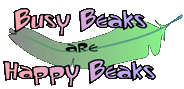 ParroPine Binky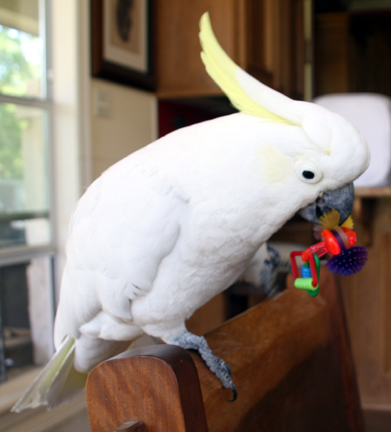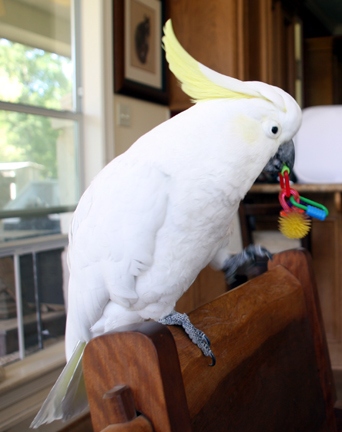 A large pacifier is the center of this durable ParroPine Binky foot toy designed for the mid to larger beaks in your house! You can use one of the dangling shapes to actually hang this toy if your parrot isn't a big foot toy lover or you get tired of picking it up. LOL There are a couple parropine rings on the top for those porcupine loving birds with a couple dangling shapes for added motion and texture. This was a difficult toy to photograph so gave one to Sydney (our GSC2) for a "parrot" photo session!
These are individually handmade in the USA, colors, styles and beads may differ from photograph. Assorted colors & shapes!
Item #: 20057
Size: One Size (3" x 2.25")
Price: $1.50
As with all toys, please monitor your pets and make sure they don't actually consume non-edibles!