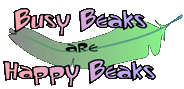 ParroTop Rattle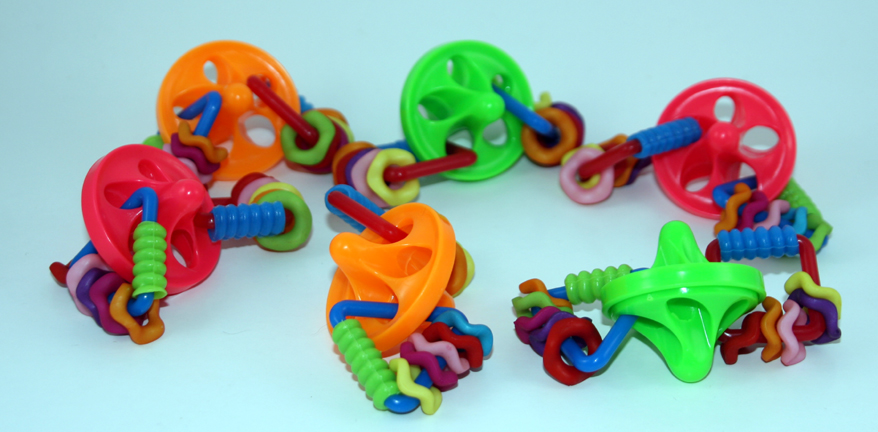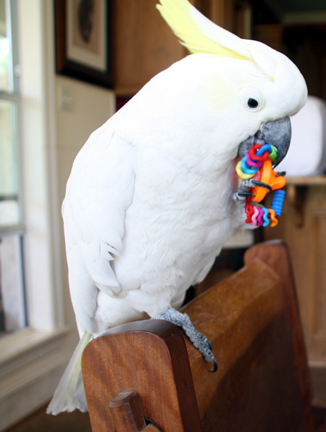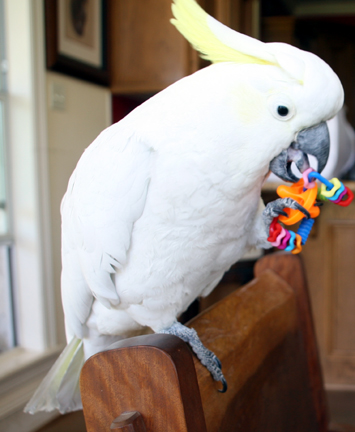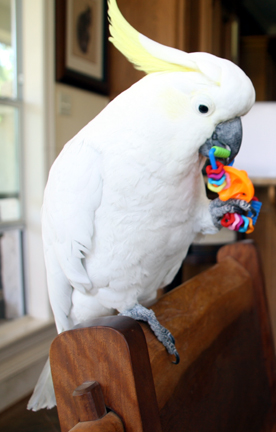 A fun foot toy for the mid to larger beaks in your house! The ParroTop Rattle has a ParroTop center with a couple of dangling shapes that are filled with ruffled junior beads (a definite favorite in our house). Sydney is a Greater Sulfur Crested Cockatoo and loves the dangles and beads to pop. Assorted colors!
These are individually handmade in the USA, colors, styles and beads may differ from photograph.
Item #: 20056
Size: One Size (1.5" x 2")
Price: $3.50/2
As with all toys, please monitor your pets and make sure they don't actually consume non-edibles!