---
DID YOU KNOW that if you place an order to be "dropped shipped" to a rescue or sanctuary, Busy Beaks will match your ($ amount) order when it's shipped??
---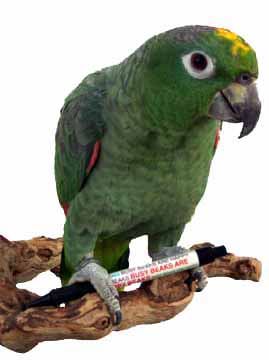 Sumo says, start making your Busy Beaks' wish list!
---

Busy Beaks NEW USA VEGETABLE TANNED LEATHER PARTS ... click here!!

---

Check out the Sola Choices!! Sola plant is non-toxic and provides an incredibly lightweight chewy center that most birds absolutely love to shred. This bird-safe plant native to the Asian tropics has a lighter than balsa or cork texture making it ideal for the smaller to mid sized beaks in your life! The Sola plant has been used for centuries for everything from art to decorations. It is plentiful in the marshy areas all across the Asian tropics and has finally made its way into the market for your bird to enjoy. Sola is 100% all natural and bird-safe.
---

Crazy about Balsa ... click here!! We have lots of new choices if your bird is balsa batty!!
---
Some fun, colorful new BEADS and CARDS have arrived for your MYOT projects!
Check them out! As always with beads, supplies can be limited and may sell out quickly.
---
NOT for the birds but YOU deserve treats too!! We have an abundance of small quantity extras that we decided to offer to our on-line shoppers ... check out
Busy Beaks Boutique
!
---
Busy Beaks bird toys are veterinarian approved and loved by parrots of every size from literally all over the world. We're proud to offer Aronico, Art by Ludo, Bell Plastics acrylic bird toys, Busy Beaks Toys, Caitec, Featherland Toys, Fun Max Bird Toys (Zoo Max), Life's Great Products, Poop Off, Mighty Bird Toys, Molly's Bird Toys, Nature's Instinct, Bagels & Bogglers, Paradise Bird Toys, Planet Pleasures, Super Bird Creations, and Wesco Bird Kabobs. Whew ... and so much more ...
Busy Beaks are Happy Beaks™!
---