Busy Birdie Play Perch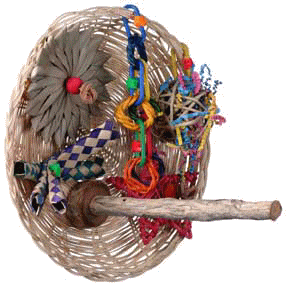 A woven plate is full of lots of chewing fun including ParroTraps, a fiesta ball stuffer, woven star, woven daisy and best of all a cajeput perch! Perfect for the smaller to mid sized beaks in your life! Motivate your parrot's foraging experience by adding some favorite goodies (JUST fruit, JUST veggies, nuts, popped corn, etc.) inside the munch ball!
For more perch options ... click here!
Item #: 78865

Size: One Size (9.5" x 9.5")

Price: $27.50