Liberty Bells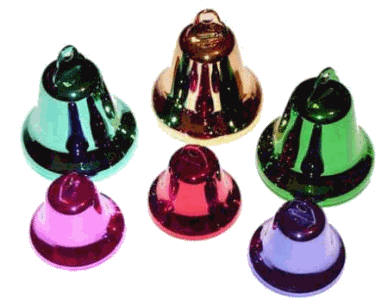 You asked for bells so we brought in bells! Perfect to add to toys! These are vacuum coated liberty bells in six bright, vibrant colors (blue, gold, green, pink, purple and red)!
Item #: 78408

Size: 22mm (7/8")

Price: $1.00/ea
Item #: 78409

Size: 25mm (1" )

Price: $1.25/ea
Item #: 78410

Size: 32mm (1-1/4")

Price: $1.50/ea
Item #: 78411

Size: 48mm (1-7/8" )

Price: $2.25/ea
Note: As with all bells, if your FID tends to be mechanical, please remove the clapper before giving to your avian family!