Fireball
(4 sizes)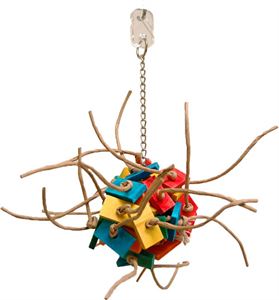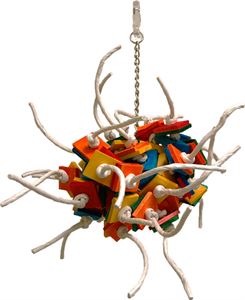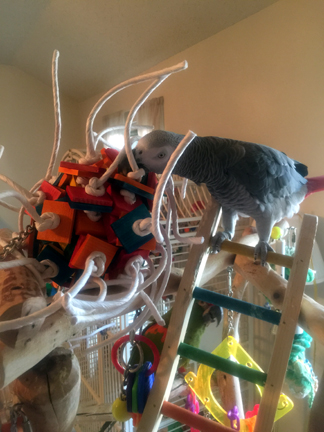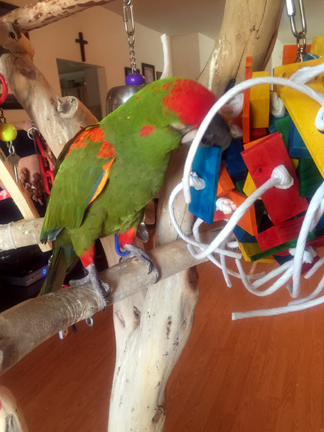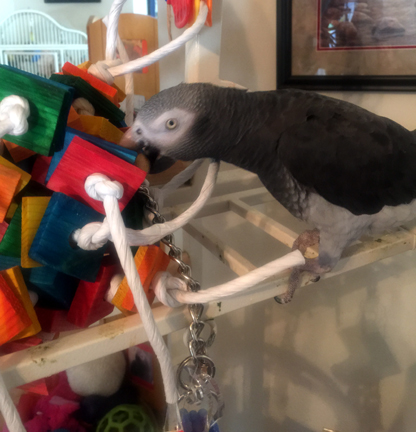 Yankee Doodle (the Timneh) is enjoying a medium Fireball, Boomer the Congo African Grey is having fun with his large Fireball and Kazoo the Red Fronted Macaw has an Extra Large to bury his beak in! Thanks to Nancy for sharing her photos with us! Paula said her Yellow Nape Amazon, Sadie, did not want to get her head out of the toy! It's love ... thanks, Paula & Sadie!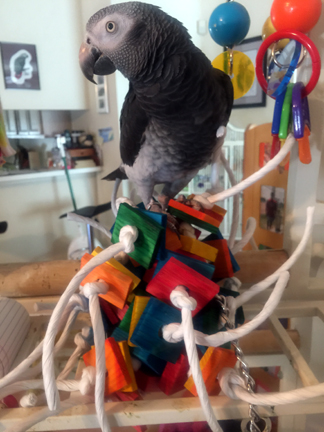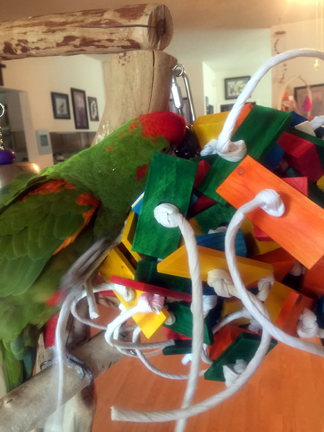 The new Fireball is a great toy for your bird and with 4 sizes, there is one that is perfect for your feathered friend. Filled with lots of soft, colorful wood pieces and paper rope (be sure to unwrap some of the paper rope and hide a favorite treat inside ... built in foraging toy). A durable toy, mounted on a nickel plated chain and hung from an acrylic clip (save those for future toy making projects). This is a tough toy.

: Be sure to unwrap some of the paper rope and stick a nut or parrot favorite inside and re-wrap. Great fun ... and a size for most beaks in your life!
Item #: 67382

Size: Small (12" x 8" with 1/8" rope)
20' paper rope with 48 wood pieces

Price: $21.00

Item #: 67383

Size: Medium (14" x 10" with 1/4" rope)
25' paper rope with 60 wood pieces

Price: $31.50

Item #: 67384

Size: Large (17" x 14" with 1/4" rope)
40' paper rope with 90 wood pieces

Price: $45.75

Item #: 67385

Size: XL (21" x 18" with 1/4" rope)
62' paper rope with 120 wood pieces

Price: $75.00