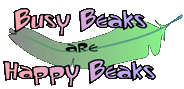 Cuppa Fun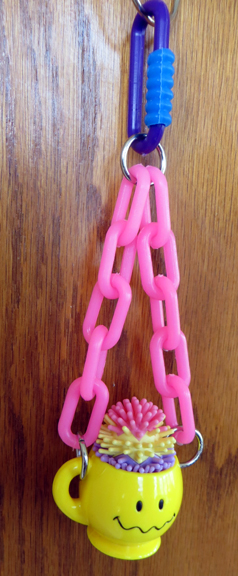 For the smaller beaks, adorable toy has a cup on the bottom that is filled with a colorful, chewy parropine (porcupine) egg. When the egg is gone, fill it with some foraging treat or shredded paper. Inexpensive fun way to encourage foraging for the smaller beaks in your house!
Item #: 32087
Size: 1 Size (6.75" x 2")
Price: $4.25
Note: Each toy is individually handmade in the USA, colors, styles, beads and charms may vary from photograph.
As with all toys, please monitor your pets and make sure they don't actually consume non-edibles!