Faceted Circles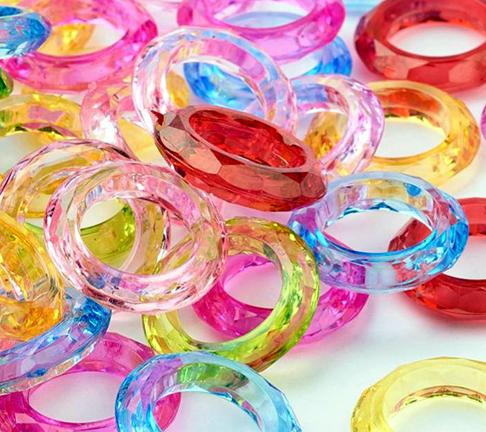 A great bead to add to your MYOT projects! You can use this to separate beads, wood, added or components to make it more interesting for your feathered friend! Large hole will accommodate any of the typical stringing items like neon shoelaces, paper rope, leather, leather lacing, sisal, cotton, paulie rope to go wild making your own creations.
(Click here for the size comparison chart)
Item #: 31122
Size: 19mm diameter, 4.5mm thick, hole: 12mm
Almost .75"
Price: $2.50/40 grams
(Approx 61 pieces)