Atom Beads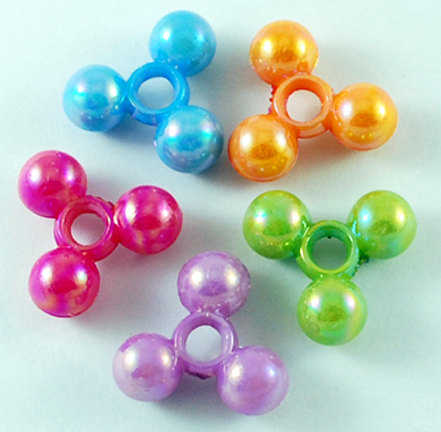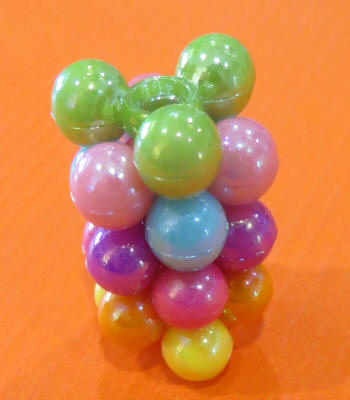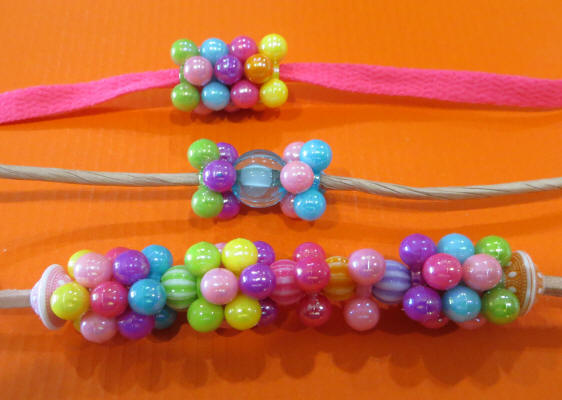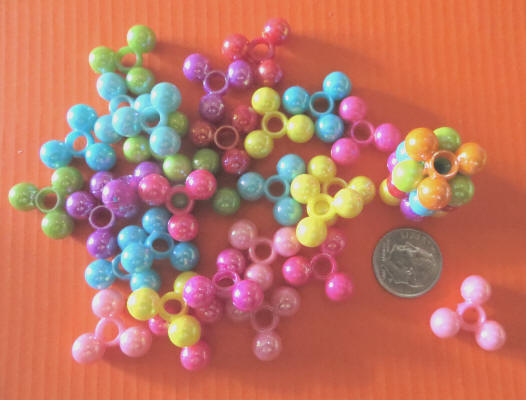 More texture and shapes for your beading projects. This one is not to be confused with the small triangle beads ... these are sturdy, jumbo sized beads that have a large hole and work great as spacers! Scatter these throughout your toy for added interest or for the smaller beaks in your house, use them on top of the toy to give it a "bolo tie" look! These come in assorted colors and have lots of texture plus are a sturdier bead.
This bead has a 4mm hole and when you layer the beads, it gives a whole different look. Shown above on our neon shoelaces, 1/8" paper rope and 1/8" leather strip. You could also use paulie rope or whatever you have handy! In the examples above, there is a bead in bead pumpkin bead in between two atom beads on paper rope. On the leather strip (bottom example) there are UFO beads, pumpkin beads. Layering the atom beads is perfect for hiding knots and making your toy a bit more challenging. You can also use stainless steel wire. Get very creative with your projects and put a smile on your parrots beak!
Pictured with dime for size comparison.
(Click here for the size comparison chart)
Item #: 31107
Size: 19mm long, 17mm wide, 8mm thick, hole: 4mm
Almost .75"
Price: $4.00/50 gr
(approx 65 pcs)