Cuboid Beads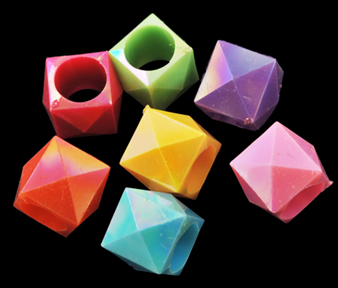 We love these different beads with geo shapes because our birds love the different textures. Additionally, we try to find beads with large holes so we can cover knots ... makes the toys more challenging for your feathered family! A large hole that will work with leather, sisal, cotton, paper or shoelaces. If your parrot loves beads ... give this one a try!
(Click here for the size comparison chart)
Item #: 31062
Size: 11mm long, 11mm wide, 9.5mm thick, hole: 7mm
About 3/8"
Price: $1.00/20 grams
(approx 37 pcs)