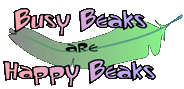 HD Front Tuck Box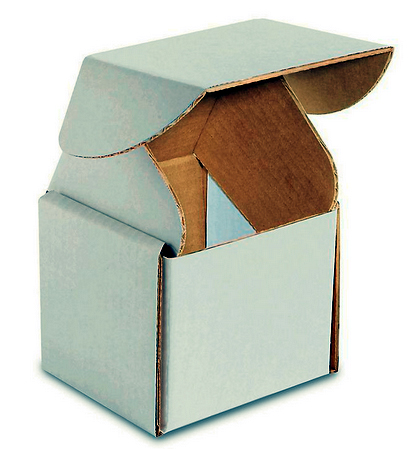 Boxes are a great base for making toys. Our birds love them and they encourage foraging! This is a heavy duty (200# test), corrugated, front tuck box that is good for becoming part of a toy of your designYou can nest one box inside one another. Fill the 3" box with some shredded paper, popped corn, a walnut or some other special treasure, then put that inside the 4" box (you can shove shredded paper around that box and continue process with 5" and 6" boxes depend on the size of your parrot)!
We like to put a scant teaspoon of un-popped corn into the box, place in microwave for about 45-60 seconds (listen for popping to stop, nothing worse than burnt popcorn). Let the box cool thoroughly and give to your parrot! You can put clean pre-loved toy parts that still have good chewing left ... or add other bagels, wooden parts and/or porcupine balls, etc.! We put whole nuts inside, coconut fiber, ParroTraps, shredded paper, Just Fruit and/or Just Veggies. This is a heavy duty, front tuck box so easy closure.
The only limitations to what you can do with this box is your imagination! Go crazy ... your parrot will love you for it!
Item #: 12277
Size: 2 boxes
4"x4"x4" Corrugated Cardboard
Price: $5.25 (2)