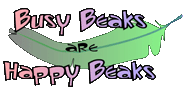 Foam Ribbon Stack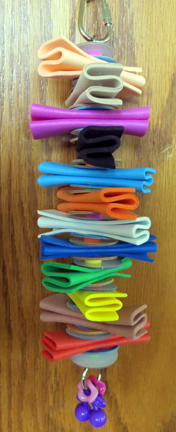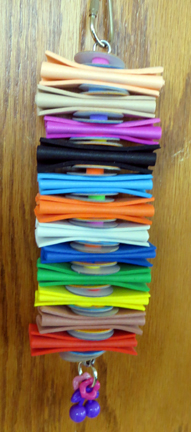 The Foam Ribbon Stack is built on stainless steel wire, topped with a quick link for easy hanging and a couple fun dangling pendants on the bottom for beak teasing fun! This is a fun toy for those smaller beaks in your house that love to shred, soft pieces. Each layer is separated by fun cardboard disks with a foam center. Photos don't do this toy justice ... it's bright, cheery and inviting for your Busy Beaks to chew!
Item #: 32102
Size: One Size (approx 9" Long x 2.25" Wide)
Price: $7.75
Note: Each toy is individually handmade in the USA, colors, styles, beads and charms may vary from photograph.
As with all toys, please monitor your pets and make sure they don't actually consume non-edibles!