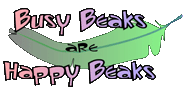 Parrot Bling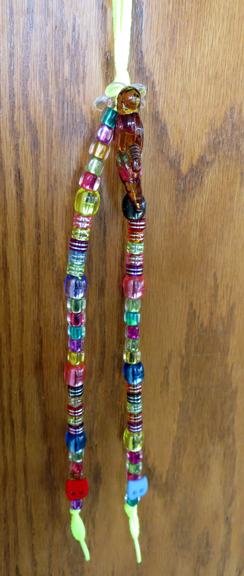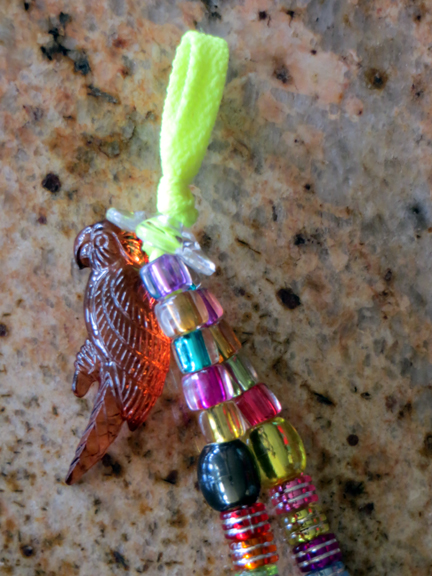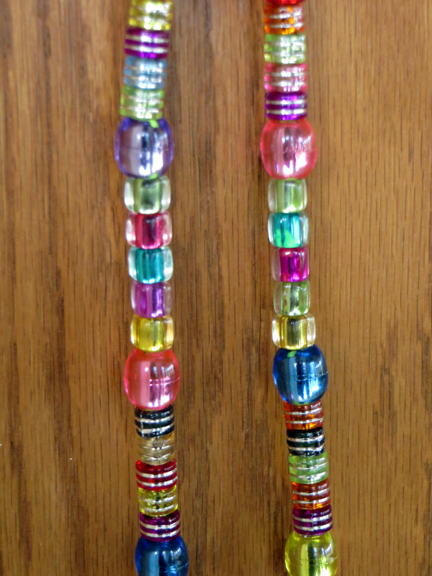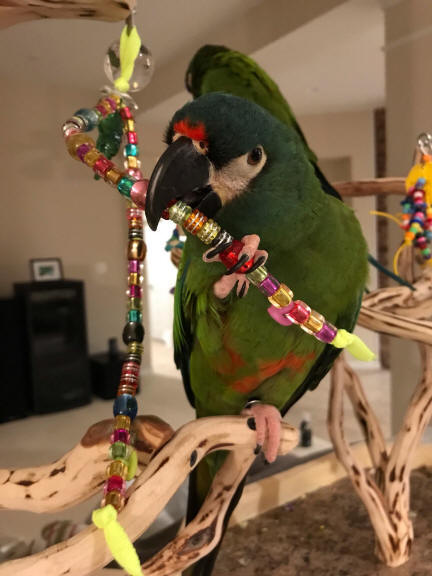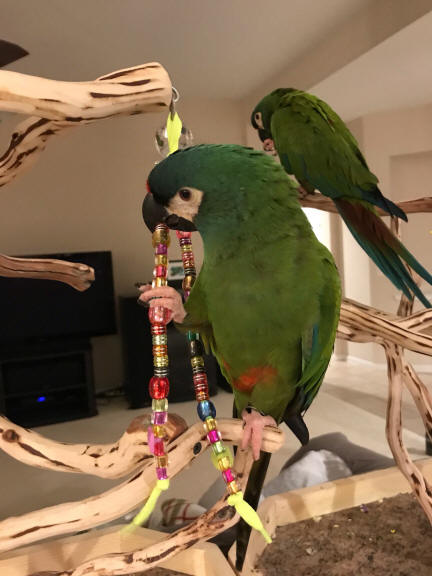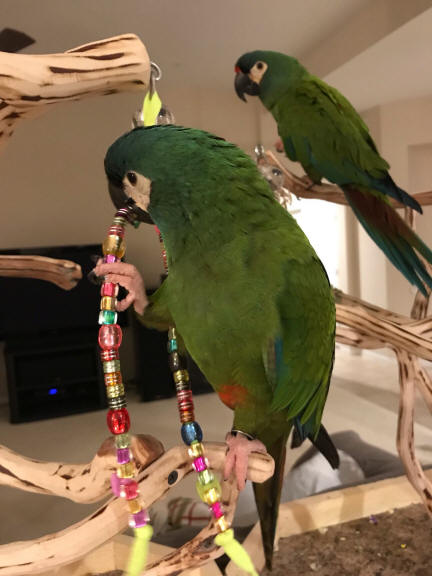 This bead toy was designed for the more aggressive beaks. There are all heavy duty beads in this toy, much more difficult to snap or pop. The cube bead is sort of a bead in bead, separated (and hiding knots) are the iridescent chunky barrel beads, followed by the fancy chunky beads ... topped with a large macaw parrot pendant with a transparent petal bead cap. All done on a bright, cheery, chewable neon lace!
Thanks to Amy and Josh for sharing photos of their Illiger macaws (brothers Mac & Larry). These boys absolutely love, love, love their bead toys. Goes to prove that Busy Beaks are Happy Beaks ... such healthy, handsome, happy boys!!
Item #: 32089
Size: 1 Size (12" x 1.25")
Price: $7.75
Note: Each toy is individually handmade in the USA, colors, styles, beads and charms may vary from photograph.
As with all toys, please monitor your pets and make sure they don't actually consume non-edibles!