Stacked Pinata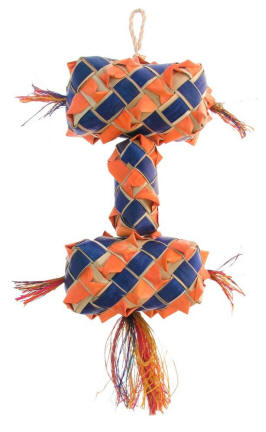 Our parrots LOVE the Planet Pleasures Pinatas, these colorful ones adorn most of our cages. The Stacked Pinata is a fun, new piñata to challenge your Busy Beaks!
Please remember that all Planet Pleasures toys are handmade, so it's normal for the sizes vary a bit.
Item #: 77284L

Size: Large (15" x 5" x 2.5")

Price: $9.50

As with all toys that have rope, sisal, fabric and curly laces, PLEASE be sure to
check the toy daily for frayed edges and keep it (and your parrot's nails) well trimmed.