Fun Swing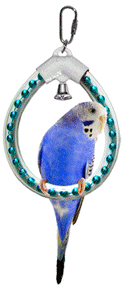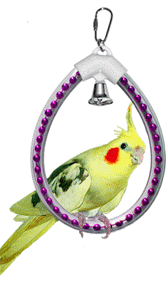 I couldn't resist adding these cute swings for little beaks to our inventory ... they remind me of Mardi Gras beads inside the clear tubing. A ringing good time for the little tweets in your house like parakeets, cockatiels, parrotlets, small conures and like sized birds.
Item #: 72007

Size: Extra Small
(6-1/2" x 3-3/4" - 1/2" diameter tubing)

Price: $8.50

Item #: 72006

Size: Small
(9-1/4" x 5-1/2"" - 5/8" diameter tubing)

Price: $10.50
Note: As with all bells, if your FID tends to be mechanical, please remove the clapper before giving to your avian family!