Toopet



The Toopet comes in 5 sizes, so there's the right size for every birdie!
The Mealy Amazon pictured above (click on picture for large image) is enjoying the medium size Toopet!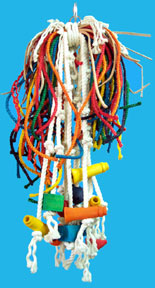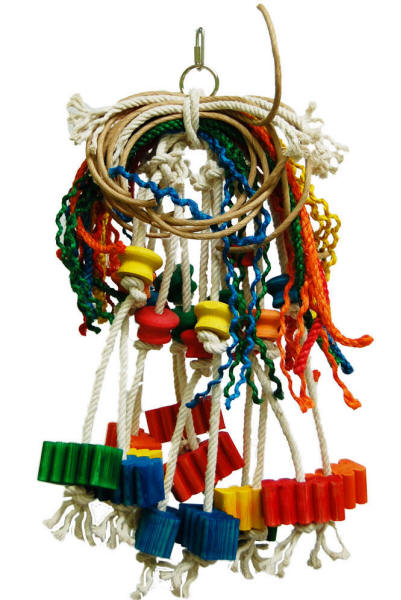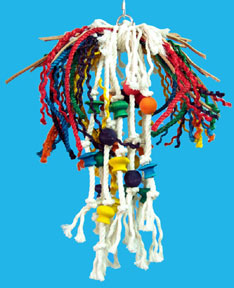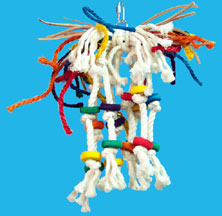 This will keep your parrot busy with lots of interesting textures with 100% cotton rope, sisal rope, vegetable tanned leather strips and colorful wooden pieces. The middle is tied with a stretching machine making it almost impossible to untie. With 5 sizes to choose from, there is the perfect size for all BIRDIES and it's a great toy for preeners or feather pickers!
Note: It's very important to keep your parrots nails well trimmed!
Item #: 67115

Size: XL (32" x 16")

Price: $56.00

Item #: 67116

Size: Lg (26" x 13")

Price: $33.00

Item #: 67117

Size: Med ("19 x 13")

Price: $26.50

Item #: 67118

Size: Sm (12" x 10")

Price: $17.75

Item #: 67119

Size: XS (8" x 7")

Price: $10.00

As with all toys that have rope, sisal, fabric and curly laces, PLEASE be sure to
check the toy daily for frayed edges and keep it (and your parrot's nails) well trimmed.